Golden Retriever Stud: GCH Windjammer
Goldens Tight Fitting Jeans BN RN JH WC VC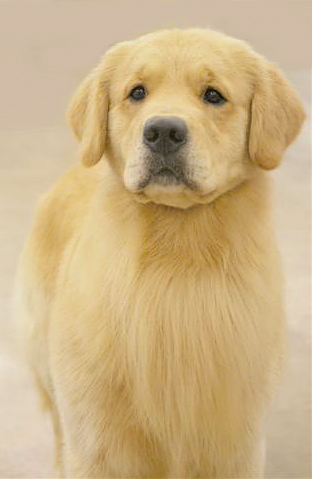 Download our:
We are Charming Goldens located in Carrollton, GA - close to major cities Atlanta, Chattanooga, Birmingham- and have for many years have been involved in Golden Retriever Rescue. We believe strongly that if you breed, you should also rescue! We share our home with many dogs, Levi, Ziva, Mercy, Blush, Heiress and Bella who is our Rescue dog. When we chose Levi, we got first pick and it was love at first sight. I knew he was beautiful, special, wonderful and I am so fortunate to be able to take him home and guide his career to the heights he can reach.
In the search for a wonderful name for my special Golden boy, I knew I wanted to use a song lyric, and one that would be easy to tell where his call name came from. I'm a 'blue-jean girl' and I am a big fan of Levis brand- "Tight Fitting Jeans" by Conway Twitty became the song whose lyrics I drew upon to name my boy and Levi would be the name he goes by.
We're members of the national club, GRCA, and we follow the Code of Ethics. As owners of a stud dog, we realize that there are so many available dogs and the thoughtful breeder has to wade through many, many pedigrees to find the one that fits their girl best. To that hard work, we give a thank you to all the breeders who are looking at Levi to sire their litters! Please see his personal page to get to know him better.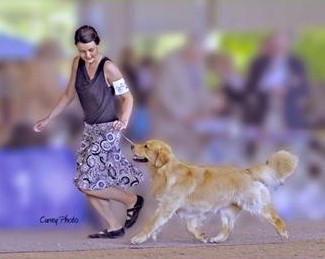 We believe a Golden should have both conformation titles AND working titles.
Levi has sired several litters, and is giving his get a wonderful temperament and beautiful features.
Our goal at Charming Goldens is to help to produce wonderful puppies who will be not only talented show dogs and performance dogs, but also beloved pets, as our dogs are. Not every puppy will be shown of course, but every single puppy CAN be stunning examples of breed type, and exhibit the great temperament a well bred Golden should possess.
Levi came to us as our first 'show dog' and he showed us he can do whatever we ask of him. He finished his AKC Championship very young, and he has won his grand Champion title! He has SDHF points, and he also is working hard on his obedience skills and Rally titles- he also has an RN, BN, JH, WC, and VC title.