Levi has been an amazing first show dog! He is the epidomy of the Golden Retriever, and at every show he was happy to be there, with whichever handler he got the love and care from that day. Thanks go to Maxie Bowen, Clint Livingston, Karen Livingston, Zackery Slater, Amy Walker and the handlers shown in these photos.
A huge thank you to Ron and Julie Bell for a great Job in training Levi.
Best of Winners with Maxie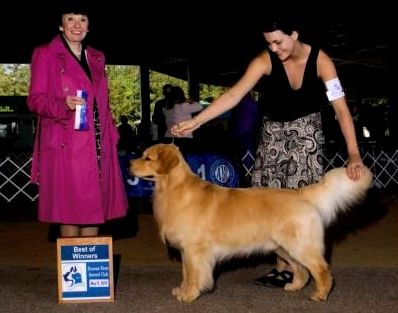 Junior handler with Levi - Best Of Winners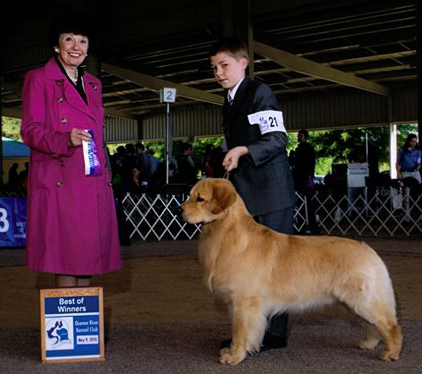 Levi winning Group 4 - April 2011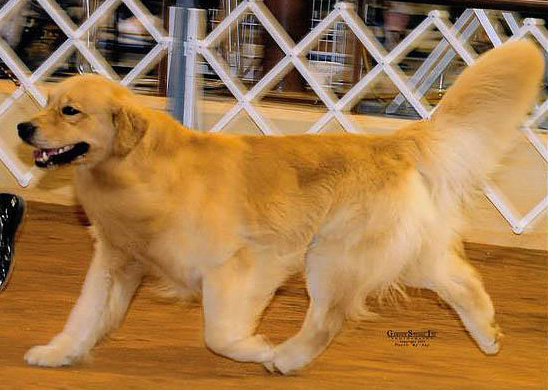 Levi group 4 win - Apr 2011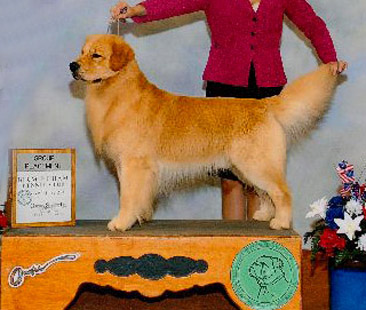 Levi BOW with Karen Livinston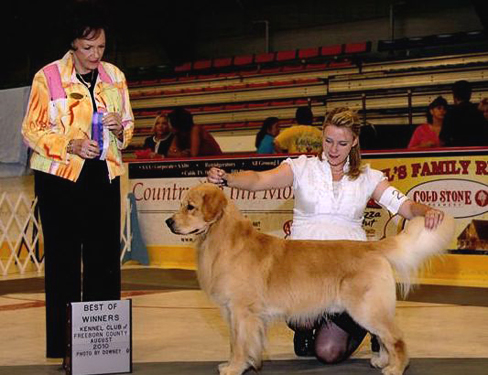 Levi BOW - Aug 2010 Major win!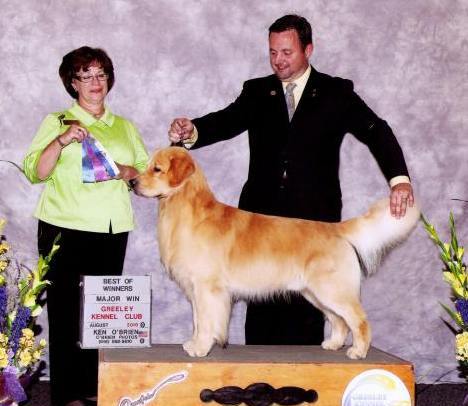 Levi BOW - Lenny June 6 2010