Blush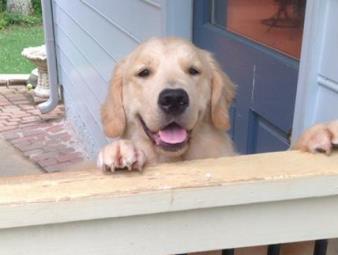 Xcelerate Kaleo Pretty In Pink
We thought the time had come to add to our breeding program- and we found Blush! She's got a fabulous pedigree, and is a not-your-average-blonde girl.
Blush comes from the amazing Presto X Chaynee "Pretty" litter and she is every bit the epitome of all that litter theme held for future good looks, for she is much more than merely pretty!
We have high hopes for her future show career, and we're excited about her versatility as well, she is already going into the Rally ring and has her CGC, all within just a few weeks of excellent training for this very smart girl. Look for her next in the conformation ring.