Mercy
Grand Bay N Charming's 976-Babe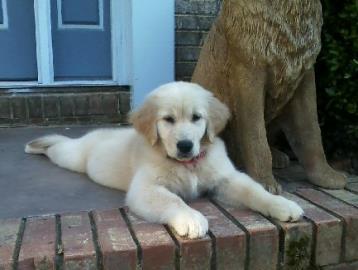 Mercy came to us from the repeat breeding of Levi and Melody, The first time around, this litter produced gorgeous puppies, and we were thrilled that the breeder wanted to do a repeat, since that meant we could own one of these lovely girls ourselves.
We were allowed the pick female, and the litter theme was 'Romance Movies'. Oh my- how do we choose a name? There are so many wonderful romance movies! Several favorites and the music featured in those films to choose from... I struggled to come up with a name that had meaning for me, that truly moved me. Out of the blue, my charming husband, who is almost always right said, "It has to be 'Pretty Woman'. Once again, he's right! A great choice of romance movies. Especially since the best line in the movie is Vivian saying "I want the fairy tale" to Edward. So......... Charming Golden Retrievers has a romance movie to name their newest lovely girl after. But what about the registered name? We have the movie- now the name.
There are so many memorable lines and cute quotes in that film. The one that stuck out most, though, was in the scene where Elizabeth Stuckey says to Edward, "She's wonderful! Where on earth did you find her?" and Edward replies, "976-BABE". Registered name, done! Now for a call name. We were not fond of Vivian, nor Julia, so we listened carefully to the song, "Pretty Woman" by Roy Orbison, There it was! Roy, belting out song, and these words- "No one can look as good as you- MERCY!"
Mercy is "Grand Bay N Charming's 976-Babe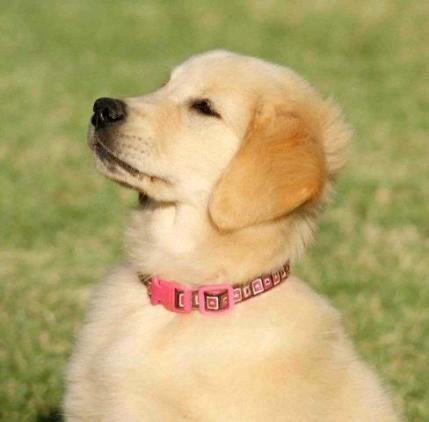 And Mercy it is- she is a precious, beautiful puppy for whom we have high hopes, and we are enjoying each day watching her grow into what is surely going to be our Levi daughter, show dog and queen of this house. And she too is charming.