Paris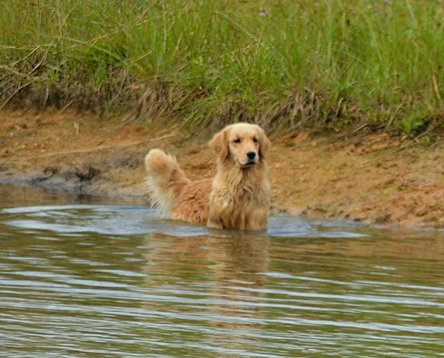 Emery's Young, Rich & Wild
Paris comes from a breeding that was decades in the making, thanks to Brianna Bischoff who blended the pedigree of "James" Asterling's Wild Blue Yonder OS SDHF( and the most winning Golden in history) to that of her bitch " Sapphire", who is heavily line bred on a three time National BOB winner and THE dog of the last decade.
We were fortunate enough to be able to acquire her recently and cannot wait to see her grow up and be the show dog she was bred to be!
Paris has made us so proud! Not only has she earned her RN,CCA,CGC title but she has earned her JH . Making her the first Emery golden with a field title. We are so happy that Paris can do what a golden is bred to do!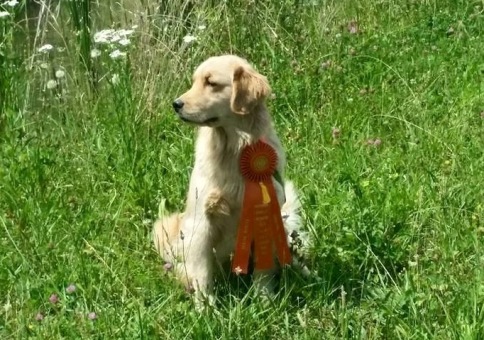 She is a fun loving girl that would be happy to just being petted all day but get her near water and a duck,she is a very very happy girl!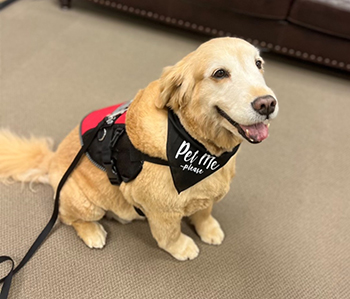 Paris recently earned her therapy dog title and is so happy spreading her love to those who need it! We are so proud of Kim and Paris!