Stud Service
GCH Windjammer Goldens Tight Fitting Jeans BN RN JH WC VC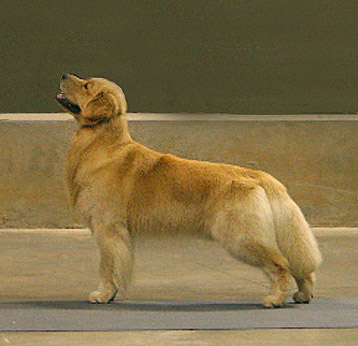 Levi (GCH Windjammer Goldens Tight Fitting Jeans BN RN JH WC VC) is standing at stud to qualified bitches. We have a real committment to the Golden Retriever standard, and we take the responsibility to serve girls whose attributes can be enhanced by Levi in their litters.
We require any girl to hold passing clearances on their hips, elbows, eyes and heart. Cardiac clearances must be done by a cardiologist, not a pet vet. We expect to be able to verify all clearances on the OFA site. We require a link to her k9data page, so we can study the pedigree, and we require all puppies not going to show homes to be placed on limited registration. We need to see the contract the bitch owner will use for the litter, and we will decline any bitch who suffers from severe allergies or skin issues, as well as any bitch who does not have a correct Golden temperament.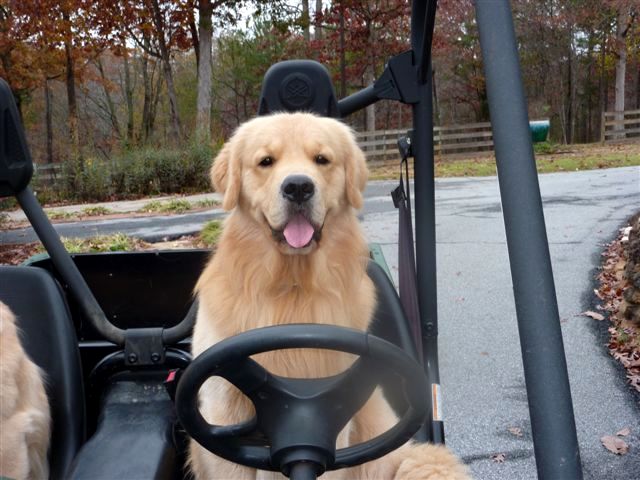 We are able to ship fresh chilled from either of the two Atlanta reproduction specialists, Dr Ana Adams or Dr Rebecca Kestle. Links to both are on home page.
We are able to ship frozen semen as well, and if you have an interest in owning some frozen on Levi for a later use, just give me a call and we can discuss your plans for it.
Download our Charming Goldens Stud Service Agreement